Pubblicazioni scientifiche – LONG COVID
Selezione dei lavori scientifici pubblicati nell'ambito degli studi e dei progetti della Rete Cardiologica.
PROGETTO LONG COVID – Clinical and imaging biomarkers associated with plasma and cellular determinants of cardiovascular disease at the time of COVID-19
LONG COVID WP1 – Studio della prevalenza dei fattori di rischio CV attraverso la raccolta di informazioni dei pazienti al basale e dopo 3-6 mesi di follow-up
SLEEP-DISORDERED BREATHING AMONG HOSPITALIZED PATIENTS WITH COVID-19
Perger E, Soranna D, Pengo M, Meriggi P, Lombardi C, Parati G. Sleep-disordered Breathing among Hospitalized Patients with COVID-19. Am J Respir Crit Care Med. 2021;203(2):239-41. Epub 2020/11/13. doi: 10.1164/rccm.202010-3886LE. PubMed PMID: 33180549; PubMed Central PMCID: PMCPMC7874403. → Leggi di più
LONG COVID – WP1
IN-HOSPITAL DIURETIC USE IS ASSOCIATED WITH WORSE OUTCOME IN PATIENTS WITH COVID-19
Pengo, M.; Stefanini, G.; Pivato, C.; Soranna, D.; Zambra, G.; Zambon, A.; Torlasco, C.; Bilo, G.; Condorelli, G.; Parati, G.; In-hospital diuretic use is associated with worse outcome in patients with COVID-19; Journal of Hypertension; 39(SUPPL 1):e38, 2021.  →  Leggi di più
LONG COVID WP 2 – Valutazione dell'impatto del lockdown in Italia
MOLI-LOCK STUDY INVESTIGATORS. RETROSPECTIVE RECALL OF PSYCHOLOGICAL DISTRESS EXPERIENCED DURING THE FIRST COVID-19 LOCKDOWN IN ITALY: RESULTS Q2 FROM THE ALT RISCOVID-19 SURVEY
Bracone F, Gialluisi A, Costanzo S, Di Castelnuovo A, Persichillo M, Olivieri M, Cerletti C, Donati MB, de Gaetano G, Iacoviello L, Bonaccio M,; Moli-LOCK Study Investigators. Retrospective Recall of Psychological Distress Experienced During the First COVID-19 Lockdown in Italy: Results Q2 From the ALT RISCOVID-19 Survey. IJPH 2022, in press. doi: 10.3389/ijph.2022.1604345. → Leggi di più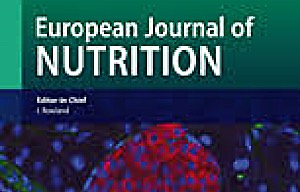 LONG COVID – WP 2
PSYCHOLOGICAL DISTRESS RESULTING FROM THE COVID-19 CONFINEMENT IS ASSOCIATED WITH UNHEALTHY DIETARY CHANGES IN TWO ITALIAN POPULATION-BASED COHORTS
Bonaccio M, Costanzo S, Bracone F, Gialluisi A, Di Castelnuovo A, Ruggiero E, et al. Psychological distress resulting from the COVID-19 confinement is associated with unhealthy dietary changes in two Italian population-based cohorts. Eur J Nutr. 2021. Epub 2021/12/01. doi: 10.1007/s00394-021-02752-4. PubMed PMID: 34846604; PubMed Central PMCID: PMCPMC8631258 → Leggi di più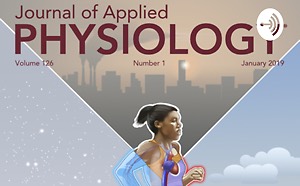 LONG COVID WP3 – Studio delle caratteristiche emodinamiche dei pazienti con sindrome da distress respiratorio acuto
IMPACT OF COVID-19 ON EXERCISE PATHOPHYSIOLOGY: A COMBINED CARDIOPULMONARY AND ECHOCARDIOGRAPHIC EXERCISE STUDY
Baratto C, Caravita S, Faini A, Perego GB, Senni M, Badano LP, et al. Impact of COVID-19 on exercise pathophysiology: a combined cardiopulmonary and echocardiographic exercise study. J Appl Physiol (1985). 2021;130(5):1470-8. Epub 2021/03/26. doi: 10.1152/japplphysiol.00710.2020. PubMed PMID: 33764166; PubMed Central PMCID: PMCPMC8143785.  → Leggi di più
LONG COVID WP4 – Valutazione di aspetti specifici dell'insufficienza cardiaca negli adulti e nei bambini
WORLDWIDE DIFFERENCES OF HOSPITALIZATION FOR ST-SEGMENT ELEVATION MYOCARDIAL INFARCTION DURING COVID-19: A SYSTEMATIC REVIEW AND META-ANALYSIS.
Sofi F, Dinu M, Reboldi G, Stracci F, Pedretti RFE, Valente S, et al. Worldwide differences of hospitalization for ST-segment elevation myocardial infarction during COVID-19: A systematic review and meta-analysis. Int J Cardiol. 2022;347:89-96. Epub 2021/11/07. doi: 10.1016/j.ijcard.2021.10.156. PubMed PMID: 34740717; PubMed Central PMCID: PMCPMC8561779. → Leggi di più
LONG COVID WP5 – Studio del ruolo dell'immunità adattativa e innata sulle malattie cardiovascolari
EARLY DETECTION OF ELEVATED CARDIAC BIOMARKERS TO OPTIMISE RISK STRATIFICATION IN PATIENTS WITH COVID-19
Stefanini GG, Chiarito M, Ferrante G, Cannata F, Azzolini E, Viggiani G, et al. Early detection of elevated cardiac biomarkers to optimise risk stratification in patients with COVID-19. Heart. 2020;106(19):1512-8. Epub 2020/08/21. doi: 10.1136/heartjnl-2020-317322. PubMed PMID: 32817312. → Leggi di più
LONG COVID – WP5 
VITAMIN D AND COVID-19 SEVERITY AND RELATED MORTALITY: A PROSPECTIVE STUDY IN ITALY
Campi I, Gennari L, Merlotti D, Mingiano C, Frosali A, Giovanelli L, et al. Vitamin D and COVID-19 severity and related mortality: a prospective study in Italy. BMC Infect Dis. 2021;21(1):566. Epub 2021/06/16. doi: 10.1186/s12879-021-06281-7. PubMed PMID: 34126960; PubMed Central PMCID: PMCPMC8200788. → Leggi di più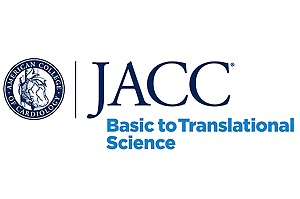 LONG COVID WP6  – Valutazione dei biomarcatori emergenti di trombosi attraverso lo studio del sistema di cellule endoteliali-sangue
PLATELET AND ENDOTHELIAL ACTIVATION AS POTENTIAL MECHANISMS BEHIND THE THROMBOTIC COMPLICATIONS OF COVID-19 PATIENTS
Canzano P, Brambilla M, Porro B, Cosentino N, Tortorici E, Vicini S, et al. Platelet and Endothelial Activation as Potential Mechanisms Behind the Thrombotic Complications of COVID-19 Patients. JACC Basic Transl Sci. 2021;6(3):202-18. Epub 2021/03/03. doi: 10.1016/j.jacbts.2020.12.009. PubMed PMID: 33649738; PubMed Central PMCID: PMCPMC7904280. → Leggi di più
LONG COVID WP8 – Studio dei meccanismi molecolari e patologici coinvolti nelle malattie cardiovascolari
MACROPHAGES AND MONOCYTES: "TROJAN HORSES" IN COVID-19
Percivalle E, Sammartino JC, Cassaniti I, Arbustini E, Urtis M, Smirnova A, et al. Macrophages and Monocytes: "Trojan Horses" in COVID-19. Viruses. 2021;13(11). Epub 2021/11/28. doi: 10.3390/v13112178. PubMed PMID: 34834984; PubMed Central PMCID: PMCPMC8624282. → Leggi di più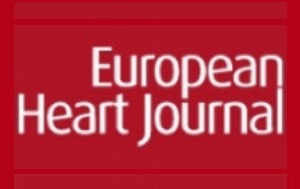 LONG COVID – WP8
LONG COVID: LONG-TERM EFFECTS?
Di Toro A, Bozzani A, Tavazzi G, Urtis M, Giuliani L, Pizzoccheri R, et al. Long COVID: long-term effects? Eur Heart J Suppl. 2021;23(Suppl E):E1-E5. Epub 2021/10/16. doi: 10.1093/eurheartj/suab080. PubMed PMID: 34650349; PubMed Central PMCID: PMCPMC8503490. → Leggi di più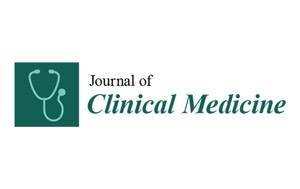 LONG COVID – WP8
HDL IN COVID-19 PATIENTS: EVIDENCE FROM AN ITALIAN CROSS-SECTIONAL STUDY
Papotti B, Macchi C, Favero C, Iodice S, Adorni MP, Zimetti F, et al. HDL in COVID-19 Patients: Evidence from an Italian Cross-Sectional Study. J Clin Med. 2021;10(24). Epub 2021/12/25. doi: 10.3390/jcm10245955. PubMed PMID: 34945250; PubMed Central PMCID: PMCPMC8708284. → Leggi di più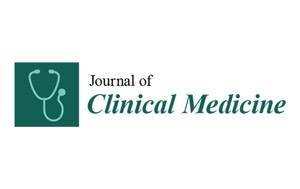 LONG COVID – WP8
COVID-19-ASSOCIATED COAGULOPATHY: BIOMARKERS OF THROMBIN GENERATION AND FIBRINOLYSIS LEADING THE OUTCOME
Ranucci M, Sitzia C, Baryshnikova E, Di Dedda U, Cardani R, Martelli F, et al. Covid-19-Associated Coagulopathy: Biomarkers of Thrombin Generation and Fibrinolysis Leading the Outcome. J Clin Med. 2020;9(11). Epub 2020/11/01. doi: 10.3390/jcm9113487. PubMed PMID: 33126772; PubMed Central PMCID: PMCPMC7692774. → Leggi di più